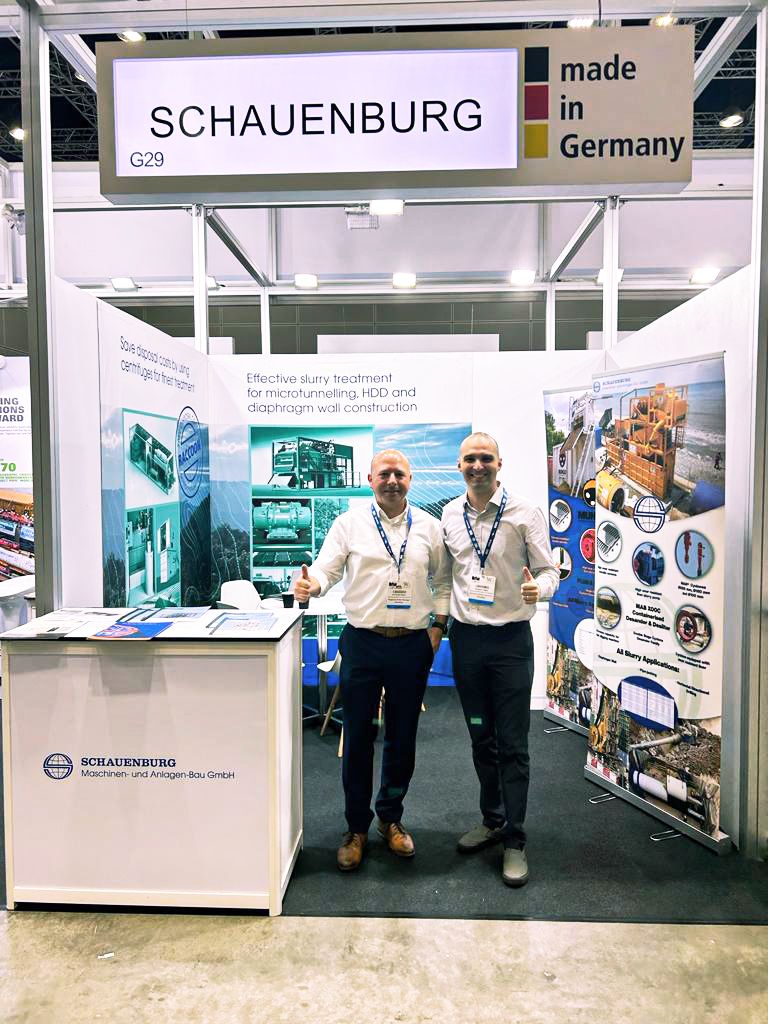 Dear customers and partners,
Once again we had the pleasure of attending Trenchless Asia in Kuala Lumpur, the renowned event for trenchless technologies – and as always, it was a worthwhile trip. This year, our solutions for microtunneling and horizontal directional drilling (HDD) were in the spotlight, and we are proud of the positive feedback we received.
Our state-of-the-art Slurry Treatment Plants have been a centerpiece of our exhibit due to their versatility. Their ability to be used in a wide variety of scenarios makes them an indispensable tool in the field of trenchless technologies.
As always, the opportunity to exchange ideas with industry colleagues, customers and professionals was a highlight of the event. The interesting discussions and lively exchanges provided us with many new approaches and impulses. We look forward to integrating these new ideas into our work and incorporating them into our solutions in the near future.
We will return from Trenchless Asia 2023 with a broadened horizon and renewed enthusiasm. Thank you to all the participants and organizers who made this exchange possible. We are already looking forward to next year!