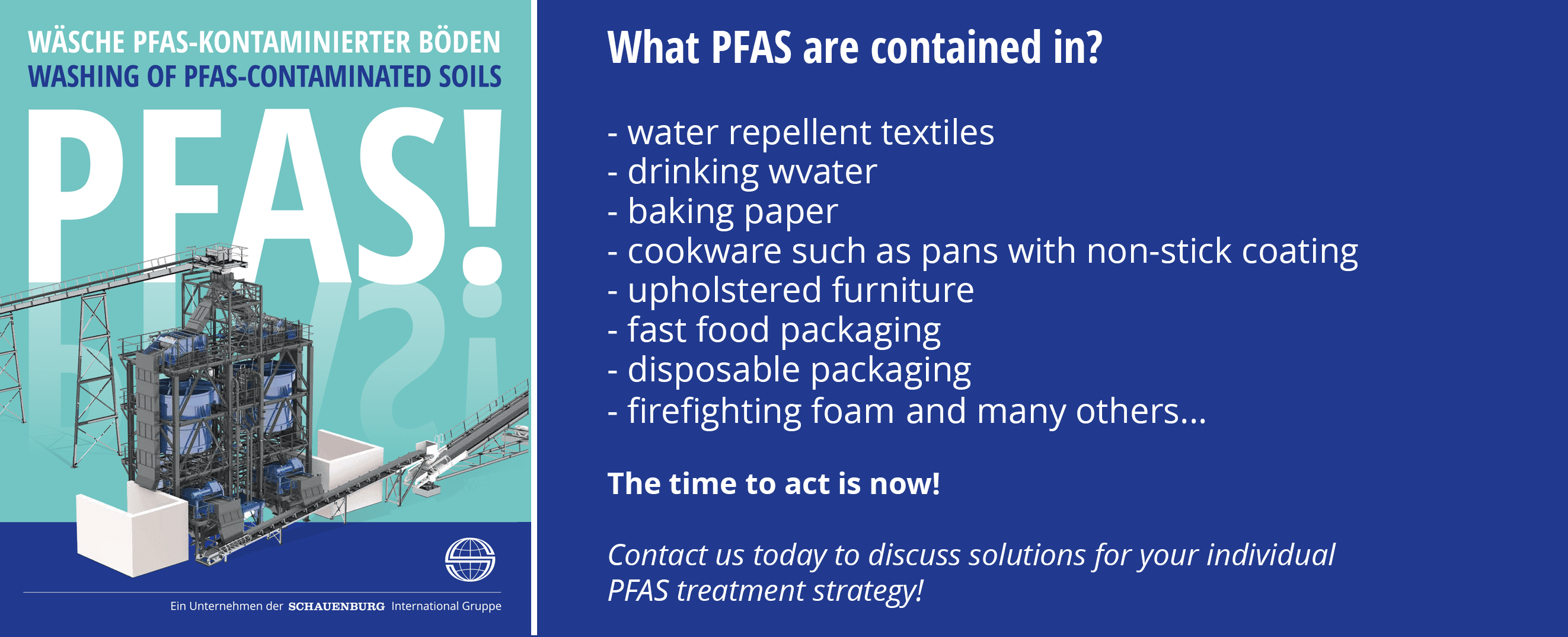 PFAS contamination is a very sensitive topic!
The threat caused by per- and polyfluorinated alkyl compounds (PFAS for short) is very real, and is currently being publicized across all media. The proven harmful effects of PFAS are particularly problematic, not least because they are suspected of being carcinogenic.
Schauenburg Maschinen- und Anlagen-Bau GmbH offers a broad portfolio of solutions to effectively address PFAS contamination.
We offer you the opportunity to analyze your soil samples with the help of our test facility and to design a tailor-made process for you. Our experienced engineers are able to provide comprehensive engineerings and to design the perfect combination of components according to your requirements.
With the use of our Hydrosorts, screening machines and centrifuges, PFAS can be almost completely washed out of the soil.
The PFAS concentration in the solids-free process water can be reduced by multi-stage filtration technology.
The treated and cleaned process water can be returned to the water cycle and thus reused for the washing plant.
In addition to the reuse of the treated process water, the cleaned soil can also be recycled.
Once harmful to the environment can be reversed by using Schauenburg Maschinen- und Anlagen-Bau GmbH equipment and solutions, thus making an environmentally friendly and sustainable contribution.
Contact us today via our contact form and let our experienced technical specialists consult you according to your demands.